News & Highlights
FAO updates guide for actions at country level to address high food prices
JSC Fish farm "Polesye" (Pinsk district, Brest region) has organized breeding of growing stock of narrow-clawed crayfish (Astacus leptodactylus). This information was presented to a correspondent of BELTA by Aleksandr Slukvin, a leading research worker of the Institute of Genetics and Cytology of the National Academy of Sciences of Belarus.
"Actually, it will be the first in our country crayfish breeding farm",- notes the scientist. Its creation has become possible owning to a new biotechnology of reproduction and obtaining of stocking material of narrow-clawed crayfish, which had been developed in the Institute of Genetics and Cytology. The innovative technology has been already introduced into production practice. The technology assumes application of a specialized national preparation "Diludin" as a feed additive for crayfish. The proposed preparation initiates the growth and development of crayfish. The first research results has showed that the new technology made it possible to increase survival ability of larva of growing stock of narrow-clawed crayfish from 30% up to 60%.
The scientist mentions, that the developed method has interested one more fish farm – Fish Farm "Beloe" (Zhitkovichi district, Gomel region). There they would also like to apply the introduced technology. It is possible, that in future on their basis there could be created one more crayfish farm.
Aleksandr Slukvin paid attention to the fact, that at the Soviet era Belarus, aside from securing internal market with crayfish, also could supply these products abroad. At present, crayfish for Belarusians is realty specialty food; their price exceeds the price even for sturgeon fish. At grocery shelves and supermarkets it is possible to buy in the majority of cases imported crayfish. But the scientists are sure that in the nearest future the Belarusian farm holdings will manage to satisfy the internal market with the national narrow-clawed crayfish. Moreover, in prospect this type of products will be exported. The special demand for crayfish will be at the European market, taking into account the fact that ponds and rivers in a number of European countries are rather polluted, that puts bounds to development of this branch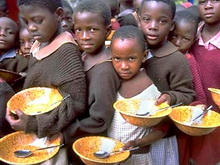 .
The Belarusian scientists are planning to compile a special catalogue of crayfish breeding ponds of Brest region. If we have created such database, the producers – state and private enterprises – could get from those ponds crayfish breeding stock and obtain from it the stocking material, and, consequently, transfer to crayfish production on a commercial scale.
In Belarus inhabit two crayfish species: narrow-clawed crayfish (Astacus leptodactylus) and broad-fingered crayfish or noble crayfish (Astacus astacus (Linnaeus, 1758). The latter is included into the Red Data Book of Belarus, fishing for broad-fingered crayfish is forbidden.
The Institute of Genetics and Cytology of the National Academy of Sciences of Belarus is the leading research centre in the sphere of genetics and genomics of plants, animals, microorganisms and human beings. One of priorities of its research activity is application of achievements of genetic science as the fundamental basis for the development of modern DNA-technologies for different branches of national economy. Recently, here there was opened a modern centre of DNA-biotechnologies. It will make it possible to introduce achievements of genetics and genomics into healthcare branch, agriculture, sport, and environment protection in Belarus more efficiently.
Source: Media Centre FAO