News & Highlights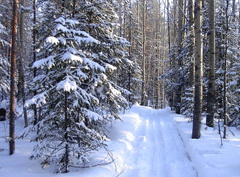 International Year of Forests launched
UN calls on forest sector to take innovative actions
2 February 2011, New York/Rome - Millions of forest-dependant people play a vital role in managing, conserving, and developing the world's forests in a sustainable manner, but the outside world often underestimates their rights to use and benefit from local forest resources, says FAO's new State of the World's Forests report, launched at the opening ceremony of the United Nations International Year of Forests in New York today.
"What we need during the International Year of Forests is to emphasize the connection between people and forests, and the benefits that can accrue when forests are managed by local people in sustainable and innovative ways," said Eduardo Rojas, FAO's Assistant Director-General for Forestry.
Towards a "greener" economy
An increased interest in social and environmental sustainability presents a unique challenge to the forest industry to innovate and restructure itself to be able to respond to the demands of the 21st century and to change the generally poor perception of wood products by consumers, who often feel guilty about using wood as they think it is ethically unsound to cut down trees.
The FAO report stresses that on the contrary, the forest industry forms an important part of a "greener" economy and wood products have environmental attributes that would appeal to people. Wood and wood products, as natural materials, are made from renewable resources that store carbon and have high potential for recycling.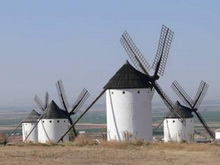 The forest industry is responding to numerous environmental and social concerns by improving sustainability of resource use, using more waste materials to make products, increasing energy efficiency and reducing emissions. For example, 37 percent of total forest production in 2010 came from recovered paper, wood waste and non-wood fibers, a figure that is likely to grow to up to 45 percent in 2030, with much of that growth from China and India.
Furthermore, most solid wood products, like sawn wood and plywood, are produced with relatively little energy use. This results in a low "carbon footprint" from their production and use, which is further enhanced by the fact that carbon is stored in wood products. Pulp and paper production is more energy intensive but is coming under increased pressure to reduce its energy intensity and carbon emissions by adopting improved technologies and emission trading.
Many governments believe that the forest industry has great potential in promoting a "greener economy" including through the use of bioenergy, wood promotion activities, and new wood based products and biomaterials and many developed countries have increased their support for the development of forest industries over the last few years.
REDD+ needs to address local concerns
The FAO report also stresses that urgent action is needed to protect the values of forests that sustain local livelihoods in the face of climate change.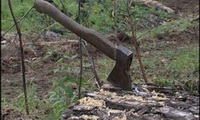 Recent decisions taken in Cancun in December 2010 on REDD+ (Reducing Emissions from Deforestation and Degradation) should be aligned with broad forest governance reform and enable the participation of indigenous people and local communities. Their rights should be respected in national REDD+ activities and strategies, the report suggested.
According to the report, countries will need to adopt legislation to clarify carbon rights and to ensure equitable distribution of costs and benefits from REDD+ schemes.
Adaptation strategies are underestimated
While REDD+ forest mitigation actions are attracting major attention and funding, the role of forests in climate change adaptation is crucial but often underestimated by governments. The report stresses the importance of forests in contributing to the achievement of national adaptation strategies.
Forestry measures can reduce the impacts of climate change on highly vulnerable ecosystems and sectors of society. For example, stemming the clearance of mangroves (one fifth of which are believed to have been lost globally since 1980), would help protect coastlines from more frequent and intense storms and tsunamis. Planting forests and trees for environmental protection and income could help the poor in arid countries to be less prone to droughts. Examples of adaptation measures in developing countries include mangrove development and conservation in Bangladesh, forest fire prevention in Samoa and reforestation programmes in Haiti
The report points out that the close links between forests, rural livelihoods and environmental stability underline the need for substantial financial support for forest adaptation measures.
Without such attention given to local-level issues, there is a risk of eroding traditional ways of life and threatening some of the most biologically diverse and environmentally important forests in the world," the report stated.
Source: Media Centre FAO