News & Highlights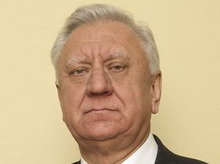 Belarus' food export to reach $7bn by 2015
MINSK, 2 February (BelTA) - Belarus is expected to increase its food export to $7 billion by 2015, Belarusian Premier Mikhail Myasnikovich said as he presented state awards on 2 February.
"In 2015 we should make $7 billion in the export of agricultural products alongside a $4 billion trade surplus," the PM said. In his words, development of the agro-industrial complex remains among top priorities of the Belarusian economy. The Premier stated that the draft rural development program for 2011-2015 has been submitted to the Belarusian leader. The document contains a set of supportive measures for the national agro-industrial sector. First of all, funds will be channeled into material production, said Mikhail Myasnikovich. "Owing to material production, and these are animal husbandry, farming, processing, we will create added value, increase GDP, and improve the well-being of those who work in agriculture, and those who use its results," the head of government said.
The Prime Minister stressed the need for a serious increase in the export of agricultural products especially dairy export.
Source: Belarusian Telegraph Agency