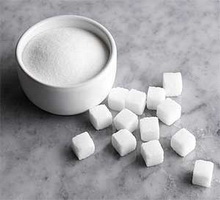 Global food prices decline
Latest FAO Food Price Index shows first decrease in eight months
7 April 2011, Rome - The FAO Food Price Index has dropped for the first time after eight months of continuous price spikes, FAO announced today.
The Index averaged 230 points in March 2011, down 2.9 percent from its peak in February, but still 37 percent above March of last year.
"The decrease in the overall index this month brings some welcome respite from the steady increases seen over the last eight months," said David Hallam, Director of FAO's Trade and Market Division. "But it would be premature to conclude that this is a reversal of the upward trend," he added.
"We need to see the information on new plantings over the next few weeks to get an idea of future production levels. But low stock levels, the implications for oil prices of events in the Middle East and North Africa and the effects of the destruction in Japan all make for continuing uncertainty and price volatility over the coming months," said Hallam.
Oil and sugar prices lead the decline
International prices of oils and sugar dropped the most, followed by cereals. By contrast, dairy and meat prices were up, although only marginally in the case of meat.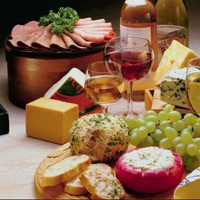 The Cereal Price Index averaged 252 points in March, down 2.6 percent from February, but still 60 percent higher than in March 2010. March was extremely volatile for grains, with international quotations first plunging sharply, driven largely by outside market developments such as the increased economic uncertainties accompanying the turmoil in North Africa and parts of the Near East as well as the Japanese earthquake and tsunami, before regaining most of their losses. Rice prices also fell as a result of abundant supply in exporting countries and sluggish import demand.
The FAO Oils/Fats Price Index fell 19 points, or 7 percent, in March, interrupting nine months of consecutive increases.
The FAO Sugar Price Index averaged 372 points in March, down as much as 10 percent from the highs of January and February.
The FAO Dairy Price Index averaged 234 points in March, up 1.9 percent from February and 37 percent above its level in March 2010.
The FAO Meat Price Index averaged 169 points in March, little changed from February.
A positive outlook but food stocks diminish
World production of cereals fell in 2010, resulting in falling stocks, while total cereal utilization is expected to reach a record level in 2010/11.
While most indications point to increased cereal production in 2011, the projected growth may not be sufficient to replenish inventories, in which case prices could remain firm throughout 2011/12 as well.
Source: Media Centre FAO